Face & Body Painter ~ Lisa Flora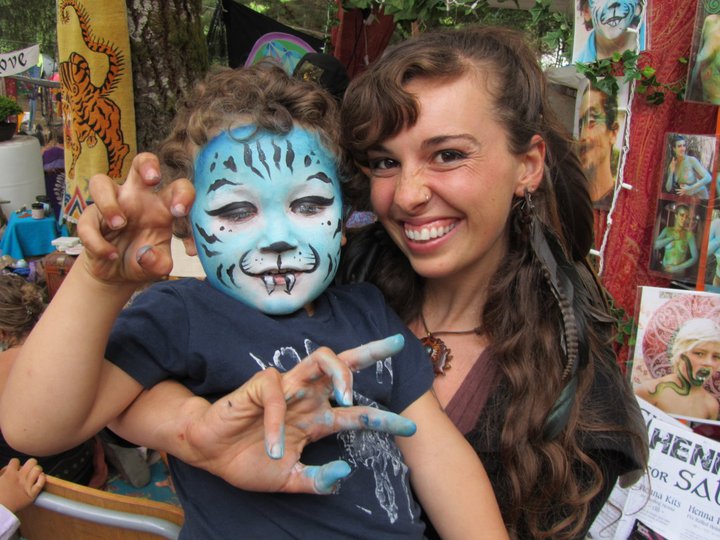 Lisa Flora is a professional face painter, a muralist, and a nanny. She has 17 years of painting experience and has worked as both a nanny and a daycare assistant for over 8 years. Lisa spent 3 years in the ArtQuest program in Santa Rosa, CA and attended the Oxbow School of Art in Napa, CA.
She began face painting as a fun hobby, but very quickly found a passion for the unique art. Lisa has traveled all over California and Oregon, painting at private parties, festivals, club events, corporate parties, conventions and childrens' functions. She specializes in high quality face and body painting designs. Lisa offers face painting services at her homebase of Oakland, CA and is also available for special events in the greater San Francisco Bay Area!
Glitter Tattoo & Henna Artist ~ Julia Miho Nakamura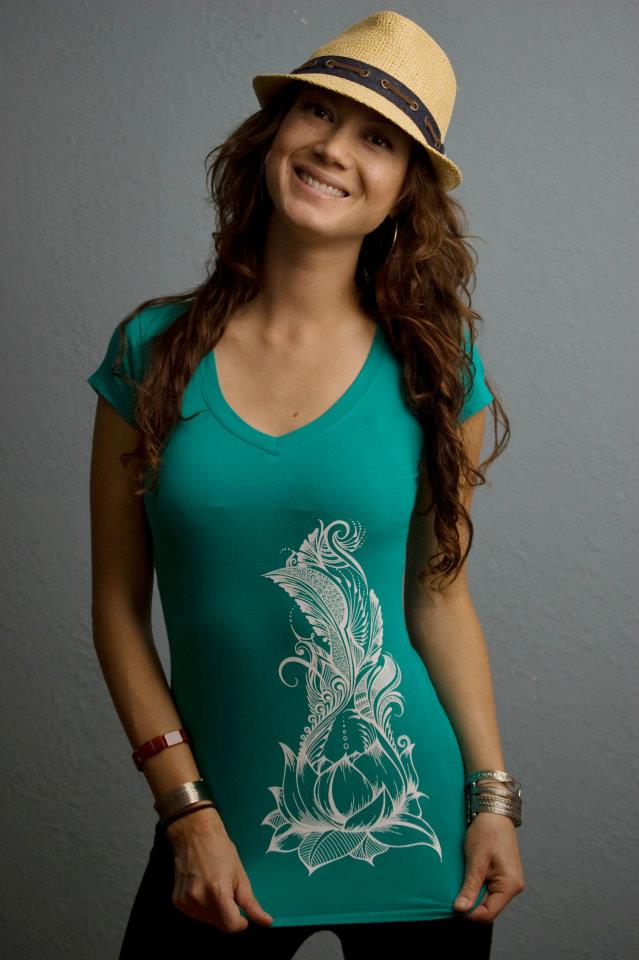 Julia, pictured left wearing her own amazing t-shirt design, is an East Bay based professional Henna artist. Julia has experience teaching elementary school, but is now a full time artist. Julia is available for parties and events in the San Francisco Bay Area for henna body art, freehand glitter tattoos, and face painting.
"The intricacy of traditional henna designs has never failed to amaze me. The combinations of a few basic repeating patterns are truly infinite and I have always found solace and peace with these never-ending creations. I am a self-taught artist and love working with henna paste and other types of mediums (canvas, acrylic, pen & ink, body art paints and tattoo design) to create self-expressive art all based on perfect flow and movement within the design itself. Merging this, with ancient traditional henna patterning, to achieve something the eye looses itself within is my ultimate goal. I also LOVE photography and see this as just another way to express myself. – Julia Miho"
Facepainter ~ Connie Flora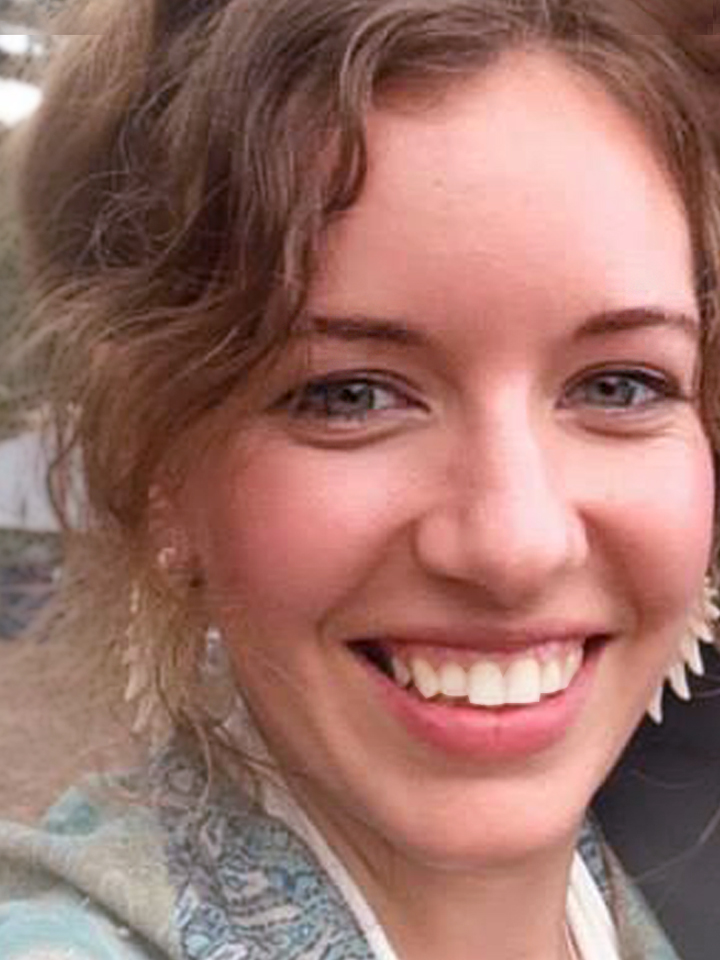 Connie Flora is a talented face painter and jewelry designer with a passion for making kids happy! She has been painting and making art for 9 years and studied in the Artquest program for two years. Connie has also worked closely with children for many years as a nanny and day care assistant. When she discovered face painting, she was thrilled to be able to find a way to combine her creative talents with her love for children. Connie currently lives in Santa Cruz and is available for events all over the South Bay, Santa Cruz County, and the Monterey Bay!
Facepainter ~ Yasmin Hussein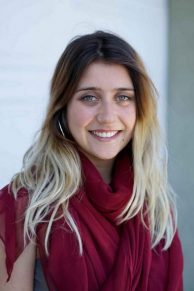 Yasmin is a full-time painter, working on faces, bodies, canvases, and murals. She has studied at the University of California, Santa Cruz focusing in Studio Art and Art History. Yasmin has been working with children for many years as a part-time nanny and also a teaching assistant for elementary school arts programs. After picking up face-painting at the Santa Cruz Beach Boardwalk, she became intrigued with the art form and began body painting at group and solo art shows, which she continues to do today. She enjoys being a face painter because it allows her to be creative and share her love for painting with those around her. She currently lives in San Francisco, California and is available for parties all over the Bay Area.
Facepainter ~ Jenny Holladay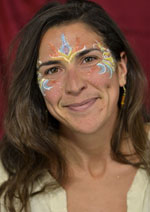 Jenny Holladay is one of our most requested artists because of calm under pressure and ability to produce high quality work amongst many children! Jenny is an artist, singer and professional face painter. She taught elementary music, art and physical education in the Oakland Unified School district and has over 10 years experience working with children as a camp counselor, nanny and teacher. She has been a professional face painter for 5 years, and has painted faces and provided glitter tattoos at The Santa Cruz Boardwalk and Lemos Farm in Half Moon Bay and many private events and birthday parties in the Bay Area. Jenny's homebase is in the Santa Cruz Mountains. She is available for private parties and events in Santa Cruz, Monterey Bay and throughout the entire San Francisco Bay Area!